AI-Driven Results: just for you 😉
Use our swipe-to-match feature to determine which houses you LOVE and which ones you never want to see again. Our AI will determine what to show you next and curate a for you page, that shows you just the homes you're into.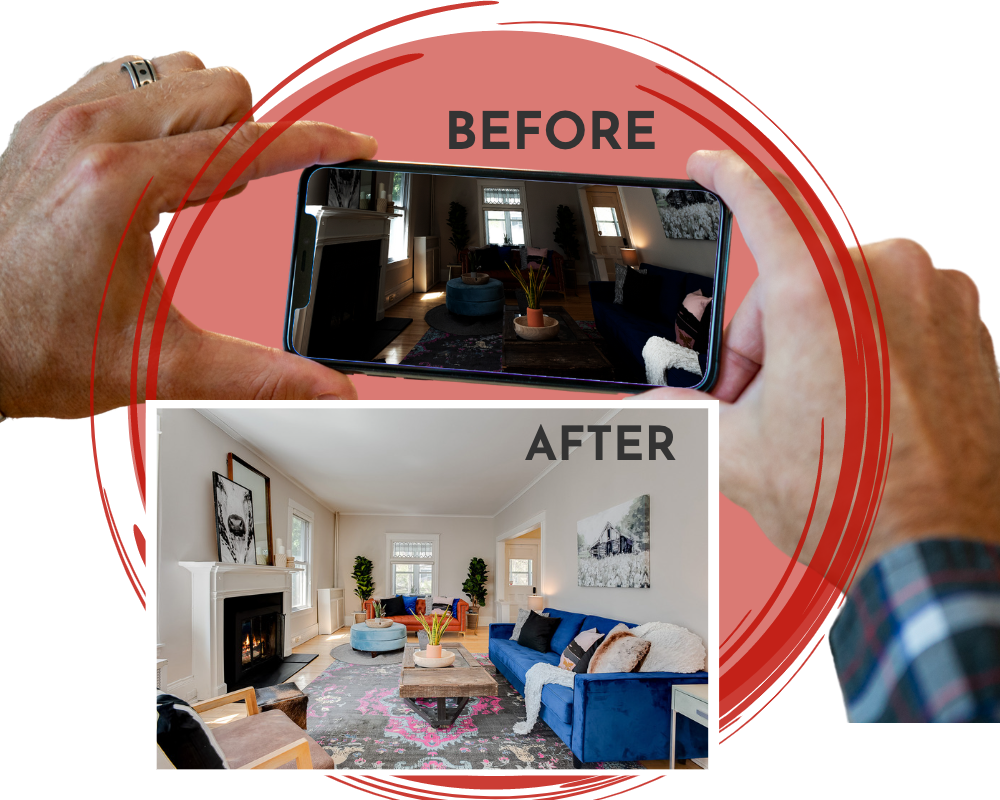 Anyone (literally) can shoot like a PRO
We've automated our proprietary FusionTech® Photography system, which creates breathtakingly sharp lines and eye-popping color superior to HDR. In-app upgrades include Blue Sky Replacement, which turns any weather into a delightfully sunny afternoon, and the ability to remove unwanted items from a shot.
How The Free Zota App Works
Don't know much about photography? Easy Mode automatically frames up the perfect shot—you just point and shoot. Want more juice? In Advanced Mode, our AI overlays your photos with suggestions ("tilt up") and shows you the optimum angles, but leaves the final shot up to you.
Everytime you take a shot, Zota automatically takes multiple photos with tiny differences. Then, our AI fuses the best elements of each photo for the perfect look.
These photos look great instantly. But if you want more speciallized editing, you can seamlessly order in-app upgrades like Blue Sky Replacement and our team of pros will have them back to you within the day. You can even request a professional to come photograph the whole property for you!
You can take photos to your heart's content—your only limit is your hard drive space.
The basic feature set is far better than standard camera technology and it's 100% free.
Upgrading to advanced editing has never been easier and our team of pros will get every job done within 24 hours.
It's absurdly easy to use. Our AR shows you the exact framing of each shot, and our AI edits the photos for you.
Thanks to our FusionTech™ system, the colors and clarity of these photos are breathtaking.
Zota is new but parent company J Fuerst is one of the premier real estate photographers in Minneapolis, with hundreds of positive reviews.
One step login which takes you to your photo gallery to see the awesome shots you have taken. Sign Up directly to use the app
Share photos directly to your favorite realtor websites easily and to social media simultaneously
We value your privacy, so all data is encrypted.
What people are saying about the Zota team
Praise for

Excellent shoot and helped my listing sell in a day and well over asking price. I continue to use your services as my clients are very pleased.
Excellent photos! Really enjoy working with JFUERST for my listing photos. Repeat customer who appreciates the high quality and quick turn around they provide. Thanks!
Always ridiculously awesome photos and tours. Sold the house in 10 hours. Love the convenient online scheduling and the TOP NOTCH customer service.
Awesome pictures bring in lots of buyers! Really helps us show off your home.
Incredible photography! Perfect photos for Real Estate property! I use their company on ALL my listings. Give them a call/try you will be impressed!
Awesome pics! House sold in 1 day!
Be the first to know
about Zota
We're still building the app. Get on our list and you'll be the first to hear about it when we launch!
You can also get in touch with us.